Researcher Profile: Naila Rahman
Researcher Profile: Naila Rahman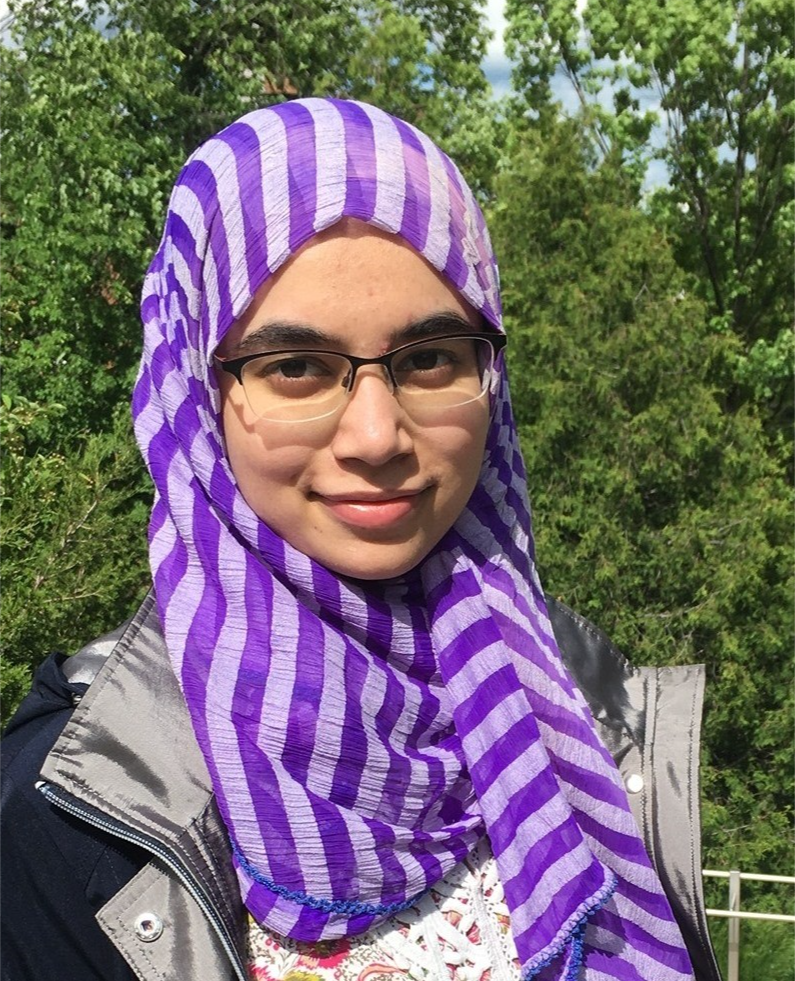 Where are you from/ Where did you study/What brought you to CFMM/Western?  
I grew up in Windsor, Ontario and completed my Bachelor of Science in Medical Physics at the University of Windsor.  
 During my undergraduate degree, I enjoyed learning about various imaging modalities and thought I would pursue something imaging related. I found the Medical Biophysics program at Western enticing, as it offers a robust research program and a CAMPEP-accredited graduate training program for students interested in a Clinical Medical Physics career. I chose to join Corey Baron's lab at the CFMM, as I was drawn towards neuroimaging research. Our lab's objective is to develop innovative and robust methods to measure tissue parameters with magnetic resonance imaging (MRI), and then apply these approaches to learn more about disease or healthy development. The state-of-the-art facilities at the CFMM and the gathering of world-renowned experts made for a truly engaging scientific environment. 
What do you want to do after your PhD? 
Ideally, I would like to continue on my path to becoming a clinical medical physicist, applying my physics/imaging skills directly to healthcare. This path is intriguing to me, as medical physicists may be involved with clinical work (which includes predominantly radiotherapy and diagnostic imaging), radiation safety, research, and teaching. As I enjoy having a variety of projects throughout the day, appreciate balance in my life, and want to have a direct impact on patient care, this will be a rewarding path. 
What projects are you working on? 
My work focuses on developing imaging biomarkers to track concussion recovery in a mouse model. As imaging biomarkers of concussion are notoriously difficult to detect in vivo, my first project was to implement and optimize quantitative microstructural MRI protocols (including advanced diffusion MRI methods and myelin-sensitive MRI) at 9.4 T, which will enhance sensitivity to microstructural changes in the brain. Currently, I'm looking at whether/how these MRI measures change in healthy mice as they age, which may reveal insight into ongoing maturation processes in the adult mouse brain. As I collect more data on concussed mice, I will also be looking into histology/immunohistochemistry. 
How are you involved in CFMM, Western Community? 
As a member of the Medical Biophysics GSA (Graduate Student Association) at Western, my responsibilities are to represent and advance the social/professional interests of graduate students in the department. Some of my specific duties include serving as a point-of-contact in the GSA (communication coordinator), representing the students at executive meetings with the department faculty, and speaking to incoming students about the program. I am part of the Academic Mentorship Program (AMP) Committee within Medical Biophysics, which matches upper year graduate students (mentors) with incoming first year students (mentees) to facilitate their transition into graduate school. As part of CREDIT at Western, I am on the data/research subcommittee and a Medical Biophysics representative. CREDIT (Council on Reforming EDI for Trainees) provides a forum to exchange ideas between departments, create unified change, and build a supportive community for all trainees.  
What do you do outside of the lab, hobbies etc. 
I love going on long walks, enjoying ice cream with friends, and trying out new recipes. I'm also a huge fan of anime, k-dramas, horror films, and psychological thrillers! 
If you could travel back to when you where 16 what advice would you give yourself? 
Embrace and enjoy the present. You may be going through some tough times, whether that's in research or anything else in life, but don't worry. Just face every day positively, and you'll get to where you're supposed to be eventually! 
A link to your google scholar: