Researcher Profile: Justine Clery
Researcher Profile: Justine Clery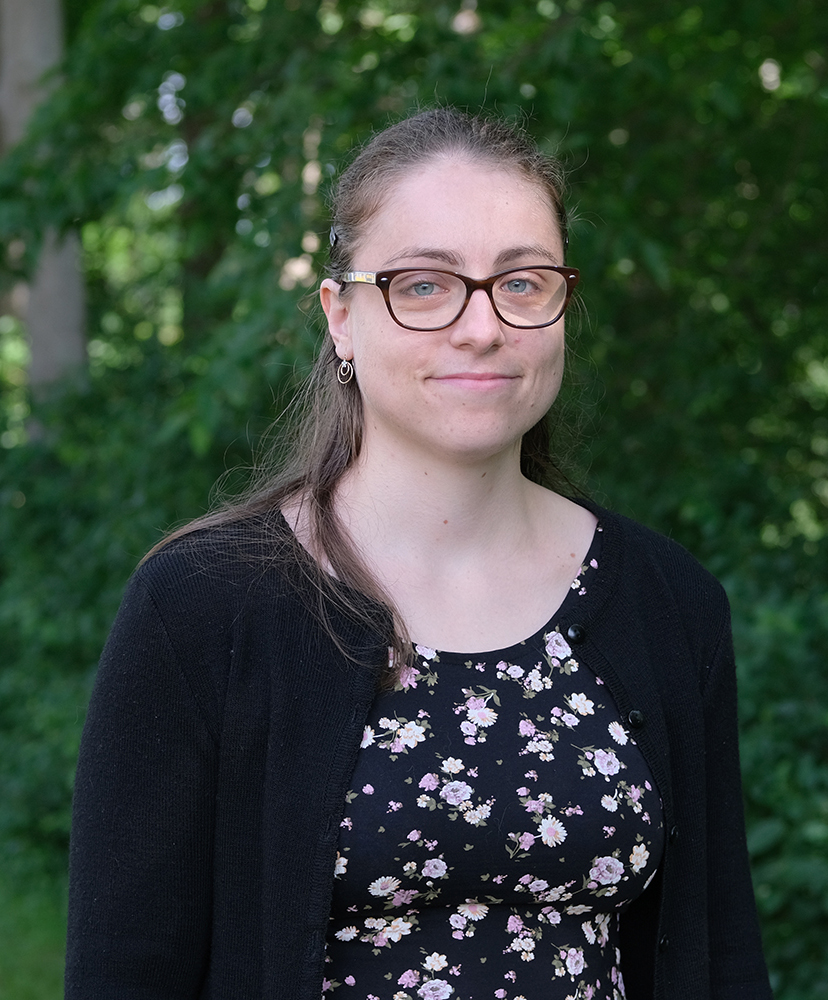 Where are you from?/Where did you study?
I was born in Bretagne, located in the West part of France. I first started my studies in my birth city (Vannes) and then moved to Poitiers for my last year of Bachelor and my Master to specialize myself in Neurosciences and Physiology. I did my master internship in Lyon, in the laboratory of Suliann Ben Hamed where I stayed to do my PhD in Neurosciences.
What brought you to the CFMM?
During my PhD, I worked with non-human primates using functional magnetic resonance imaging. I was always attracted by Canada, so when I started to look at places for my postdoctoral position, I found the laboratory of Stefan Everling located at Western University and was amazed by all the high technologies (including high-field MRI scanner) present there and all the World-renowned experts gathered in the same place.
What Research are you doing right now and how did COVID affect any of your research?
The small common marmoset is becoming increasingly popular as a nonhuman primate model for studying brain human diseases and disorders. My current research is focusing on mapping the brain network underlying social cognition in this species to use it as a model for human disorders of social cognition such as autism spectrum disorder. For this purpose, I am using functional resonance imaging at 9.4T for scanning single marmoset while performing tasks but also at 3T for scanning two marmosets at the same time and face-to-face.
The first lockdown was quite tough as I had to take care of my daughter and work from home at the same time. Things went better last summer, when the daycare reopened, and I was able to back to the lab for acquiring data.
What is your ultimate goal for your research?
My ultimate goal will be to collaborate with clinicians for directly applying what we learn from my research in non-human primates to help improve patients life or treatments.
What do you do outside of the lab, hobbies etc.
I love to spend time with my family, go for a walk and enjoy Canadian landscapes. I am a big fan of fantasy and history books, and like playing board games with friends.
How do you explain your work to the outside world?
I am often struggling with this because when you are working with non-human primates, lots of people do not really understand the importance of animal research and we have to be careful to whom we are talking with. However, it is important to explain our research to defend the importance of our studies, and also to restore the truth that some associations are reshaping.
For a broader audience, I will say that my research tends to understand how the brain is working for combining different stimulations at the same time (visual, tactile, auditory) in order to optimize our way to respond (like avoiding the impact of a ball). My second goal is to understand how the brain is extracting essential information during social interaction that helps us to know how to react when confronted with an angry or friendly person.
If you could travel back to when you were 16 what advise would you give yourself?
Time flies and things happen quickly. Working is important and fascinating but taking holidays and family time is essential too.
Justine's publiciations that can be found on her google scholar page:
https://scholar.google.ca/citations?user=giBoolIAAAAJ&hl 
#MRI #science  #CFMM #robarts #imaging  #medicalbiophysics