Researcher Profile: Alicia Cronin
Researcher Profile: Alicia Cronin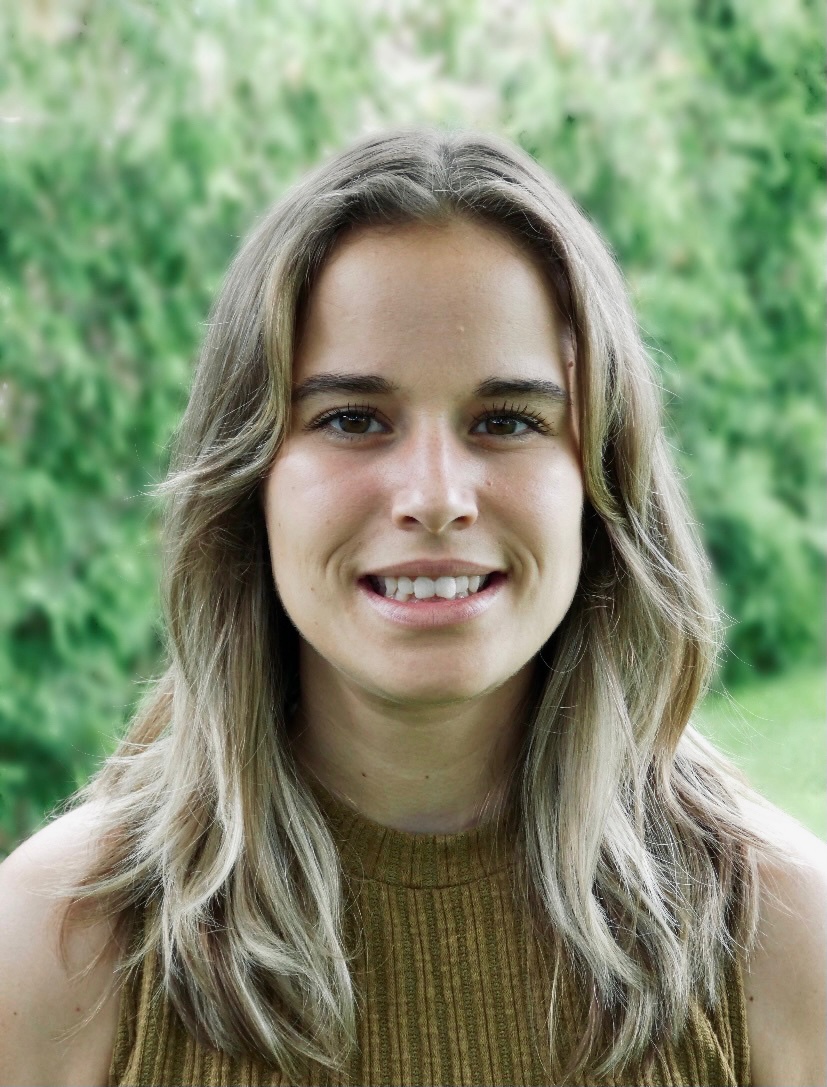 Where are you from/ Where did you study
I grew up in a small town called Teeswater and completed my Bachelor of Science in Biological and Medical Physics with a minor in Mathematics at the University of Guelph.
What brought you to CFMM/Western?
During my undergraduate degree, I took a course that introduced different imaging techniques in healthcare. I was very fascinated with MRI and wanted to continue to learn about the technique. I was researching opportunities for a MSc and found the lab of Robert Bartha at CFMM. His research in early diagnosis and monitoring of treatment related to neurodegeneration fascinated me greatly. I was also amazed by how truly cutting-edge CFMM is and thought it made for an exciting scientific environment.
What projects are you working on?
My previous study showed that compression severity and brain activation, measured through fMRI, were correlated. It was concluded that cervical myelopathy patients with severe spinal cord compression recruit larger areas of the motor cortex to perform a finger tapping task, suggesting that this adaptation is a compensatory response to neurological injury and tissue damage in the spinal cord. My current research focusses on developing Chemical Exchange Saturation Transfer (CEST) MRI in the spinal cord on a 3T Siemens system. Using CEST in the spinal cord would allow for an explicit measurement of pH, which would help determine whether the extent of hypoxia can be used as a surgical recovery biomarker in cervical myelopathy patients. This would also give more evidence that there is neurological injury and tissue damage in the spinal cord of these patients.
I am also currently working on developing a software that can analyze the CEST data acquired at the three field strengths at CFMM (3T, 7T and 9.4T). This software corrects for B0 inhomogeneities, fits the spectra using Gaussian fitting, and calculates the pH values in specific regions of interest.
How are you involved in the Western Community?
I am currently the chair of the Robarts Association of Trainees (RATs), which is a graduate student run organization that helps promote trainee engagement and wellbeing through different social and professional development events. I am also a president of the Science to Business Network at Western, which works collaboratively to host events for graduate students looking to enhance their skillset and prepare themselves for the workforce. I also chair a national science event for children called Science Rendezvous, which occurs once a year and gives children the opportunity to learn and discover about science, technology, engineering, art, and math research and innovation.
What do you do outside of the lab, hobbies etc.
I currently have taken up running and want to run a half marathon eventually. Over the pandemic, I have also learned how to crochet and have made myself a cardigan, hats, and a blanket. I'm also a big fan of reading and watching movies.
If you could travel back to when you where 16 what advice would you give yourself?
If research has taught me one thing, it's don't be afraid to fail! You get to learn from your failures and it's not the end of the world. It helps you improve and you will continue to grow because of them.
A link to your Researchgate: