Time to remove the body contact from hockey: Lindros
Time to remove the body contact from hockey: Lindros
August 16, 2018 - Michael Traikos, Postmedia Network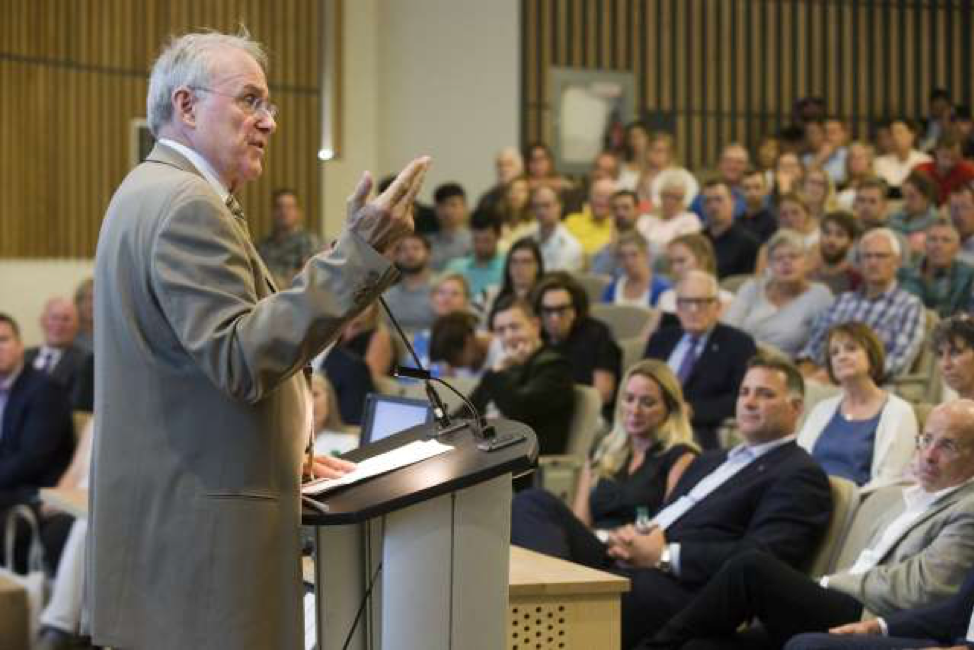 A power forward who blended strength and skill like no other before him or since, he built a Hall of Fame career on playing physically.
But after a series of concussions forced him to retire from the NHL in 2007, the 45-year-old has a different view on how the game should be played.
Speaking at See The Light, a concussion symposium at Western University on Thursday, Lindros said it's time for the NHL to seriously think about removing body contact from the game.
It's a drastic suggestion — one that a 20-year-old Lindros would probably roll his eyes at. But if implemented, it could save the next generation from going through what Lindros and many other retired players are now dealing with, while also keeping the best parts of the sport intact.
"Let's get right to it," said Lindros. "You talk about me playing. I love hockey and I continue playing hockey. But it's funny; the hockey I was playing all those years was really physical and I have just as much fun (these days), but we don't run into one another. We're still having as much fun, the same enjoyment of it.
"We know concussions are down in a league without contact."
Lindros is speaking not only as a player who suffered several debilitating concussions over the course of his career — something he said left him "quite bitter" — but also as a father and a person who does not want anyone else to go through what he did. He's not alone.
Ken Dryden did not play the game like Lindros did. But the retired Hall of Fame goaltender called upon commissioner Gary Bettman to embrace his role as a "decision maker" and implement a rule that would effect real change.
"Concussions are going to happen," said Dryden. "The question is how can they be reduced significantly? That is where the focus needs to be … we want desperately for the answer to be equipment. There's a hit to the head, you put a better helmet on. But it doesn't work."
Lindros' and Dryden's comments came on a day when the NHLPA announced a joint donation of $3.125-million to be allocated toward concussion research. But while doctors and specialists at the symposium spoke of better ways in which to treat and diagnose head injuries, Dryden said the simpler solution is to avoid concussions in the first place.
"Is that which is being done anywhere close to the dimensions of the problem? That's the real question. And the answer is no," said Dryden. "The problem is science takes time and the games are being played tomorrow. You need to make decisions now.