From concussion awareness to action at See the Line
From concussion awareness to action at See the Line
September 14, 2018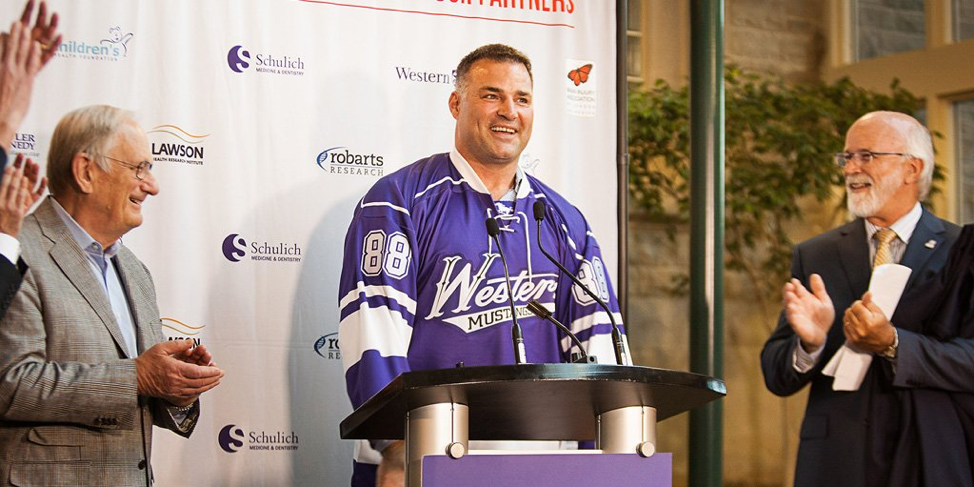 This year, the See the Line initiative expanded to two days. Highlights included the announcement of the successful completion of the NHLPA Challenge, which raised $3.125 million to support the future of concussion research. The 2-18 event also included the addition of the Scientific Workshop to bring together researchers to address animal modelling of concussion.
Honorary Chair Eric Lindros and keynote speaker Ken Dryden encouraged researchers, athletes, coaches and families to make the leap from concussion awareness to action. Both former NHLers called on decision-makers to lead the way.
Dryden also delivered a special message to researchers at the Scientific Workshop, challenging scientists to become advocates for the prevention of traumatic brain injury. "We need to hear you… it's time to get off the sidelines and into the game," he said.
11-year old Sheldon Geerts captivated more than 600 attendees at the Community Symposium, speaking about his experience with concussion. "I feel it's hard for kids at my age to understand what is happening when getting a concussion. The hardest though, is having to get the adults to understand as well," he told the crowd.
Geerts and his family hope that research at Western will continue to find better ways to diagnose and treat concussions for kids like Sheldon and athletes in the future.