Parkinson Society 2018 Scholarship winner
Parkinson Society 2018 Scholarship winner
November 7, 2018
Congratulations to our 2018 Graduate Student Scholarship Program Recipients!
Parkinson Society Southwestern Ontario Graduate Student Scholarship Program is a strategic initiative to encourage young scientists to enter the field of Parkinson's research and to invest in research and training that offers promise for future work in the area of Parkinson's Disease. PSSO provides awards up to $25,000 CDN to outstanding graduate students who meet the eligibility criteria of the Program and who have been approved by the Program's Adjudication Committee.
Parkinson Society Southwestern Ontario invited applications from applicants committed to conducting Parkinson's research in areas relevant to the treatment of motor and non-motor symptoms. This initiative is consistent with, and reflects PSSO's commitment to support research in the Southwestern Ontario region and to foster leadership potential in this area.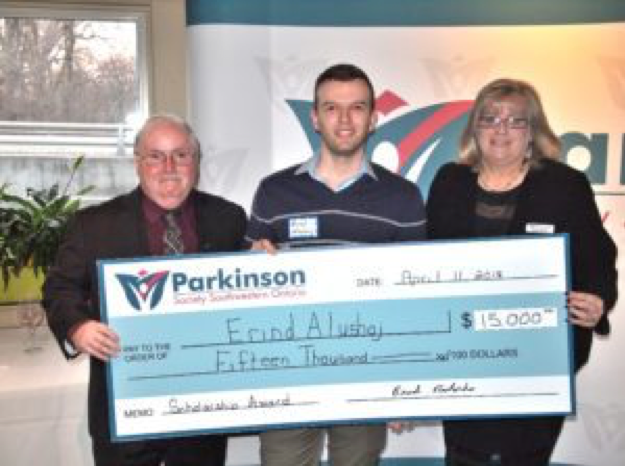 Researcher: Erind Alushaj, Western University
Supervisor: Dr. Penny MacDonald
Grant: $15,000
Project: MRI Study: Uncovering Preclinical Biomarkers of Parkinson's Disease
Erind has run several studies with us here at CFMM, congrats to him on his hard work!